Embroidery Portrait Digitizing
Do you want to surprise your relatives or friends with any special present? Or to capture your darlings in the portrait of any unusual technique? You can try our new service – order the portrait design by photo
We'll digitize machine embroidery design in Photo stitch technique or Sfumato technique
What the Photo Stitch is and how to embroider in this technique you may read here.
Click on the picture to enlarge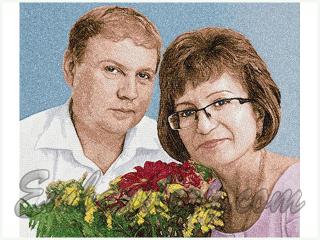 Photo Stitch
345x296mm; St: 367018; Clrs: 28/31;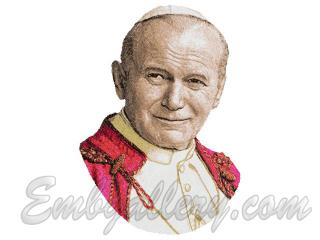 Portrait of Pope John Paul II in Photo Stitch technique
345x296mm; St: 367018; Clrs: 28/31;
To see embroidery click here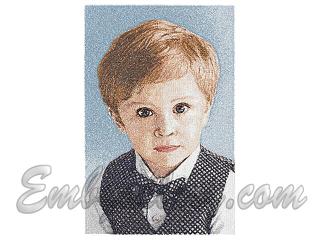 Photo Stitch
176x270mm; St: 203694; Clrs: 20/21;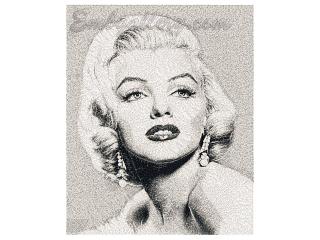 Portrait of Marilyn Monroe
Sfumato
A portrait of your pet or of just a cute animal may be not less interesting or desired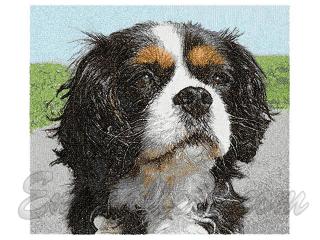 Photo Stitch
To see embroidery click here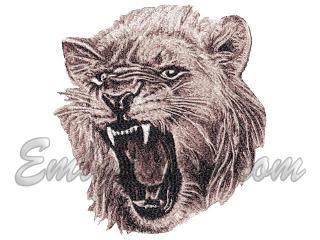 Sfumato
203x219mm; St: 78088; Clrs: 6/6;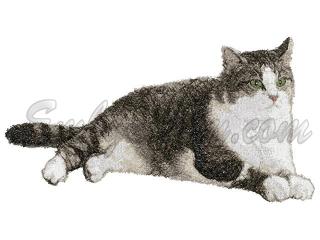 Photo Stitch
300x160mm; St: 64500; Clrs: 9/11;
Generally speaking, you should not obligatory have the embroidery machine at home. After receiving the ready design from us, you can bring it to be embroidered to the professional embroidery workshop or atelier of your city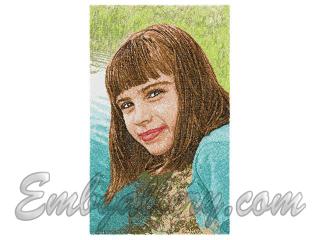 Portrait of a girl, Photo Stitch
181x292mm; St: 201368; Clrs: 19/20;
Although, if you are the proud owner of the embroidery machine, we'll take into account all your desires regarding design dimensions and format, cut it into pieces according to maximum size of your embroidery frame (if required), and give recommendations on choosing of colors and stitching.
Minimal size of portrait Design in Photo Stitch or Sfumato technique which we'll take starts on 18x20cm, double - starts on 40x30sm. It's related to characteristics of technologies, which doesn't allow to get a decent quality with less Design size. If your hoops are small it's possible to divide the Design into several parts and to embroider it with aligning.
The approximate order price is from $30 (a little bit less expensive if an animal). Price for digitizing might be increased depending on the required amount of work with the photo (for instance, retouching old photo of poor quality) or if the portrait is double, wedding, for example. You can write up an order on our Custom Embroidery Digitizing page.
During form completing, please choose the embroidery technique – "Photo stitch" or "Sfumato", and please give your special desires or questions in comments. Please attach the contrast photo in good quality and with high resolution (jpg or tif formats) as sample picture. It is desirable to attach the picture being not processed with Photoshop or any other similar software.
You can find more portraits made by our designers in web-site "Embroidery Projects" page, Embroidery Portraits section.