"Ladies' Caprice" - Neck
SKU: A011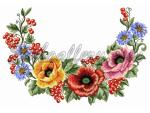 Machine Embroidery Design
296x199mm; St: 55261; Clrs: 16/18;
In DST PES JEF VIP VP3 HUS


The Design is divided into parts for hoops of different sizes; crosses for aligning are marked.
Please, pay your attention to the order of embroidering the parts.
If embroider with three parts - first embroiders A011_1, than A011_2 and A011_3.
If embroider with two parts - first A011_4, than A011_5.
Click on the picture to enlarge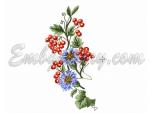 A011_1
105x183mm; St: 14117; Clrs: 12/12;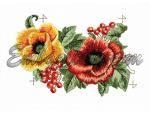 A011_2
167x111mm; St: 24360; Clrs: 12/15;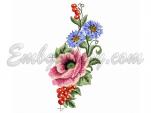 A011_3
96x187mm; St: 16722; Clrs: 15/18;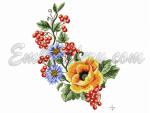 A011_4
160x196mm; St: 25748; Clrs: 13/15;