"Pink Fairy Tale"
SKU: A053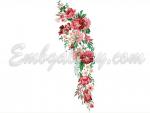 Set of 6 Machine Embroidery Designs "Pink Fairy Tale"
In: DST PES VIP VP3 HUS JEF


For 180х300mm hoops the Design embroiders in two parts: А053_1 and А053_2.
For 140х200mm hoops the Designs embroiders in four parts: А053_3, А053_4, А053_5 and А053_6 (the embroidery order matches the numbering). Aligning crosses are marked for the convenience.
Click on the picture to enlarge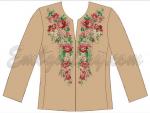 Embroidered on the border, the set of Designs "Pink Fairy Tale" will turn your blouse or jacket in high-fashion clothes.


The set includes: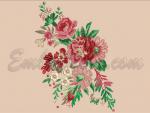 A053_1
162x218mm; St: 39390; Clrs: 11/15;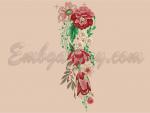 A053_2
100x266mm; St: 27517; Clrs: 11/14;


A053_3
150x129mm; St: 16219; Clrs: 11/15;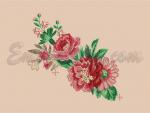 A053_4
153x138mm; St: 23220; Clrs: 11/16;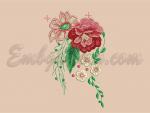 A053_5
100x152mm; St: 14028; Clrs: 9/12;