"A Clock with a Cat"
SKU: I095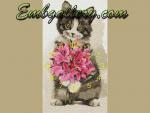 Set of 4 Machine Embroidery Designs in Photo Stitch Technique "A Clock with a Cat"
In: PES, JEF, HUS, DST, VIP, VP3, EXP


Click on the picture to enlarge
Total size of the design in finished form is 229x398mm. Please note that there is no complete design in the archive -
only divided into 4 parts.
For convenience of aligning, aligning tags are inserted in the designs. The clock is embroidered lastly on top of an already fully embroidered cat, a large cross-shaped mark is used to align the clock design with the main part.
Set includes: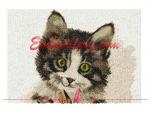 I095-1
248x161mm; St: 89182; Clrs: 14/14;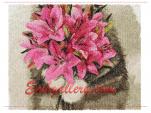 I095-2
248x188mm; St: 109500; Clrs: 16/16;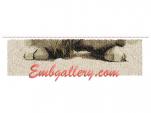 I095-3
248x65mm; St: 33536; Clrs: 10/10;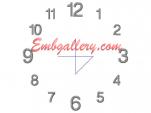 I095-4
178x184mm; St: 4368; Clrs: 2/2;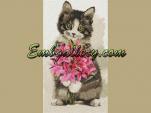 You can embroider this cat without the clock, just don`t stitch out
design with a clock.