"Openwork Buttercups"
SKU: S031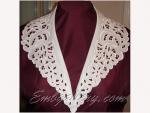 Set of 7 Machine Embroidery designs in openwork embroidery technique "Openwork Buttercups".
In: DST PES JEF VIP VP3 HUS


Click on the picture to enlarge
This set allows to embroider 2 variants of collar in Richelieu technique with the length of 290 and 360mm, both wholly in big hoops and by parts in small hoops.
In Designs S031-1, S031-2, S031-3 were entered aligning marks for the accurate superimposition of the collar's parts during the embroidery process. Besides that, 2 separate Richelieu motifs are included in this set.
Recommendations for embroidery are attached to the archive. Please pay your attention to the fact, that water-soluble stabilizer (Avalon) is necessary for openwork embroidery.
THIS SET INCLUDES FOLLOWING MACHINE EMBROIDERY DESIGNS: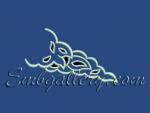 S031-1
The first part of collar
74х124,0 mm; St: 6533; Clrs:3/3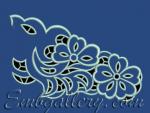 S031-2
The second part of collar
116x178mm; St: 20915; Clrs:3/3;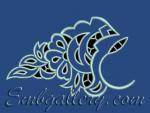 S031-3
The third part of collar
107x173mm; St:16965; Clrs:3/3;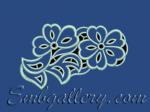 S031-4
The separate motif
89x145mm; St: 15136; Clrs:3/3;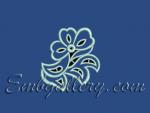 S031-5
The separate motif
85x89mm; St: 8934; Clrs: 3/3;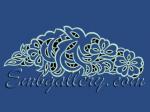 S031-6
The whole collar - compiled of 2 parts - S031-2 and S031-3
146x289mm; St: 37812; Clrs:3/3;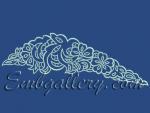 S031-7
The whole collar - compiled of three parts - S031-1, S031-2 and S031-3
199x360mm; St:43382; Clrs:3/3;