"Lilac Roses"
SKU: T105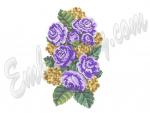 Machine Embroidery Design in Cross Stitch "Lilac Roses"
178x297mm; St: 139943; Clrs: 17/17;
The cross is double, the size of 1 cross is 1.8mm
In: DST PES VIP VP3 HUS JEF


Click on the picture to enlarge
The Design is divided into parts for 130 x 180mm hoops. Crosses for aligning are added to each part, as well as the aligning line (cornflower's color).
If aligning crosses are enough, you may not use the aligning line, just skip it in the embroidery order.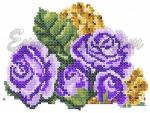 T105_1
171x120mm; St" 50656; Clrs: 17/17;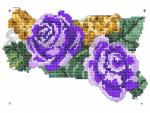 T105_2
172x124mm; St: 45831; Clrs: 19/19;