"Stand candlestick"
SKU: W119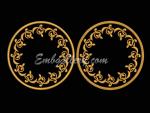 Machine embroidery design by Williams.
Total of 4 designs in two sizes:
148x148mm
139x139mm
In archive designs for silk embroidery and metallic embroidery on velvet.
In-the-Hoop Embroidery Project
Click here for special instructions that accompany the same product.
In ZIP: VP3,VIP,HUS,PES,DST
Click on the picture to enlarge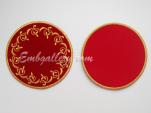 See also "Flowers border"