"Voiced Summer"_Neck for 140x200mm Hoops
SKU: A006_14x20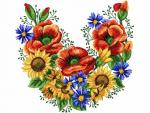 Set of 4 Machine Embroidery Designs for embroidery with aligning in 140x200mm (5``x7``) hoops.
In: JEF, EXP


Click on the picture to enlarge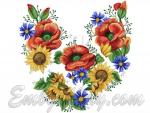 Scheme of combining parts.
The part А006_1а should be embroidered at first, part А006_1b should be aligned to it and after checking the aligning the last cross should be cut off.
Then parts А006_2 and А006_3 should be embroidered.


The set includes: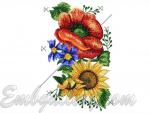 A006_1a
122x178mm; St: 25205; Clrs: 18/22;
The Design is turned on 45 degrees and with the first color embroidered the line which shows the direction of lengthwise thread of the fabric.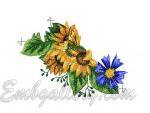 A006_1b
152x111mm; St: 14811; Clrs: 15/17;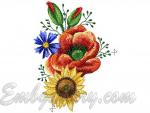 A006_2
138x182mm; St: 22060; Clrs: 17/21;